Pro-Wash Auto Detailing
Prowash is locally owned and operated since 1998, offering the latest in state of the art car washing equipment. We use soft cloth and Neoglide® foam material to gently wash your car. In addition we use genuine Simoniz® brand wash solutions that clean, shine, and protect your vehicle finish.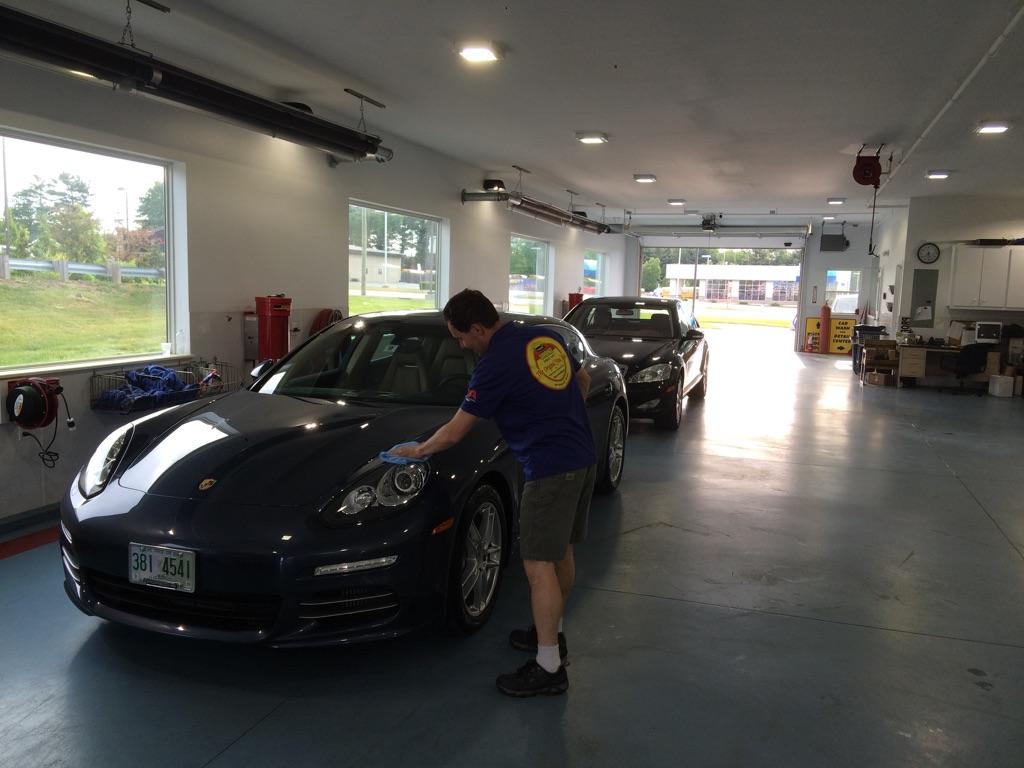 The latest
News & Events
Check out our blog for tips and tricks to keep your car looking immaculate!
Prowash Carwash Detail Center is amazing. First of all, I have to mention Mike. He is the manager and he is so friendly and helpful. I brought my car in for an interior detail. I have two children and so needless to say the car was gross. The car came back and it was immaculate. You would never know what it looked like before I brought it in for service. Mike was amazing and he paid attention to every little detail from cleaning out the center console where crayons had melted from the summer before to the seats and under the seats and the back of the car which had a ton of sand and salt. I cannot say enough about Prowash Carwash. I highly recommend this place!!!
– Jennifer H.
I had my Venza done today, full exterior. The car was loaded with surface scratches and came out looking like new. I just bought the car and it is a year old but I wasn't happy with how bad the outside looked. These guys made it look new again, thank you. I will be back again, excellent job.
– John H
I always have my car washed & detailed at Pro wash on Rt 1 in North Hampton. It is conveniently located and newly renovated. They have a nice sitting room to wait for your car. The staff is friendly and courteous. Mike, the manager makes an effort to get to know his customers so you really feel welcome when you return! They really pay attention to detail and your car is immaculate when you leave. I love to support local businesses that do a great job and give excellent customer service! Give your car a Christmas present this year and take it to ProWash!!
– Maureen F.
We regularly use the detailing and car wash services at Pro-Wash Car Wash for our cars. We give car wash booklets as Christmas and birthday gifts for which we always receive notes of enthusiastic appreciation. The manager Mike and Doug offer terrific customer service with a genuine concern for our satisfaction. They also offer speedy propane tank refills. Of all of the car wash services we have used, Pro-Wash Car Wash offers the best quality and cost. We give the manager, workers, and service FIVE STARS! Our dogs also love the free dog treats!
– David B.